Killing Pests In Corvallis
541.758.7533
When the pests come crawling...
Pests can invade in the blink of an eye,
Don't let the invaders overtake you and your home.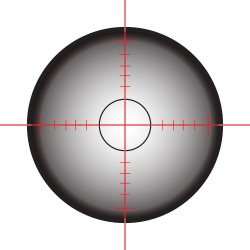 Call us to rid yourself of pests today!
Get a FREE Inspection
Fill out the form below to get your
FREE PEST INSPECTION
Dont let the pests consume your home!
Killing Pests In Corvallis
At The Killers, we have been killing all types of pests for over thirty years. With a goal to provide the very best service in Corvallis and always do what is right for the customer, we have built a reputation that you can trust. Every member of our staff is committed to the well being of every customer and will provide you with the best service in the industry. From small pests to large pests and mild infestations to one that is out of control, we have what it takes to provide the best pest control Corvallis has ever seen.
Our Services
We understand that each customer in Corvallis has unique needs when it comes to issues they face in regards to pest control. At The Killers, we ensure that every unique need is taken care of with precision. Some of the services you can expect are
Safe products. We only use products that are safe for your family, your pets, and the environment.
Complete inspections. We realize that we cannot get the job done right without getting the inspection done right first. We have a list of things we specifically look for to determine the problem and to come up with a plan of possible solutions for the problem.
You're the boss. After we determine the pest control Corvallis issues that you are facing, we will present you with the possible solutions and let you select the program that you think will fit your needs the best. Then we will carry it out according to your desire.
Six different pest control programs. The programs you will have to choose from include
Silver star for 1 or 2 wood destroying pests.
Silver star for 1 or 2 general pests.
Diamond for all general pests.
Gold star for all wood destroying pests.
Gold star + for all general and wood destroying pests in addition to quarterly service.
Platinum for all general and wood destroying pests, quarterly service, and a guarantee for ten years.
When you have a need for the best pest control Corvallis will ever see, contact The Killers at 541.758.7533